The museum is now closed until 2nd March 2022, apart from by appointment.

We will, however be open for Nottinghamshire Schools Half Term Holiday from Wednesday 16th to Sunday 20th February 2022
Our opening hours are 10.30 – 16.30 (last entry 16:00)
The RLNY is a small military museum blessed with an amazingly rich collection of historical artefacts. These illustrate the distinguished service of three cavalry regiments, all with close links to Nottinghamshire, over three centuries of British history. The Museum aims to capture, not only great historical events, but also the personal experiences of the soldiers whose courage and selfless commitment have shaped the modern incarnations of these regiments.
The museum was opened by HRH Princess Alexandra on Tuesday 26th July 2011. Since then over 290,000 visitors have toured this fascinating new display.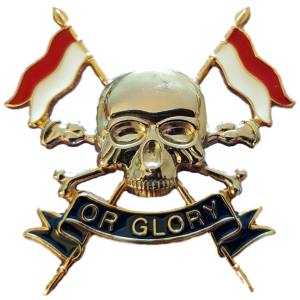 The Royal Lancers (Queen Elizabeths' Own)
The Royal Lancers are an armoured cavalry regiment in 1 Armoured Infantry Brigade. Its famous skull and crossbones Motto (cap badge) is one of the most recognisable in the British Army and represents its motto: 'Death or Glory'.
The antecedent regiments that now make up The Royal Lancers are:
5th, 9th,12th, 16th, 17th & 21st Lancers, The 9th/12th , 16th/5th, 17th/21st, & The Queen's Royal Lancers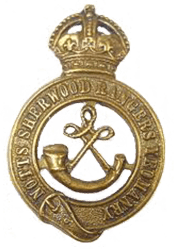 The Sherwood Rangers Yeomanry
Raised in 1794, the Sherwood Rangers Yeomanry has served with distinction in many conflicts and in particular the Second World War. An Army Reserves Squadron, it is the only reserves unit with unbroken service in armour since the end of World War Two. It is presently known as A (SRY) Squadron Royal Yeomanry and is based in Nottingham.