The Royal Lancers and Nottinghamshire Yeomanry Museum is accommodated in a refurbished space spanning the front of Thresby Courtyard, set within the stunning surroundings of Thoresby Park.
The museum was opened by HRH Princess Alexandra on Tuesday 26th July 2011. Since then thousands of visitors have toured this fascinating new display.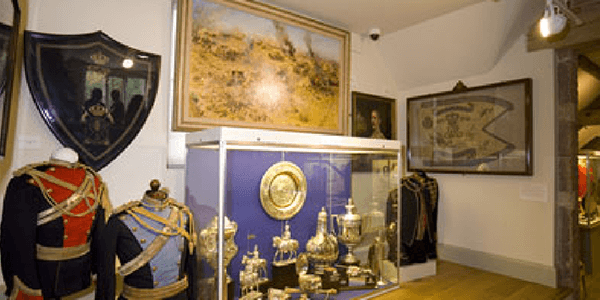 Inside the Museum
The Royal Lancers and Nottinghamshire Yeomanry Museum tells the story of cavalry in the British Army, from the days of the horseback charge, through the great tank battles of the Second World War, to present-day operations in Iraq and Afghanistan. A series of graphic panels and display cases, learning zones and video presentations, take visitors through our fascinating story.Our collection of arms, uniforms, medals, silver and paintings illustrate the regiments' part in the great battles of the last three centuries.
Treasury of Artefacts
Our treasury of artefacts bring history to life, allowing visitors to discover the intriguing history of our regiments and examine our most fascinating items. See an original 'red-coat' as worn during the American War of Independence, a tin of chocolate from the Boer War, and the original bugle blown to sound the Charge of the Light Brigade.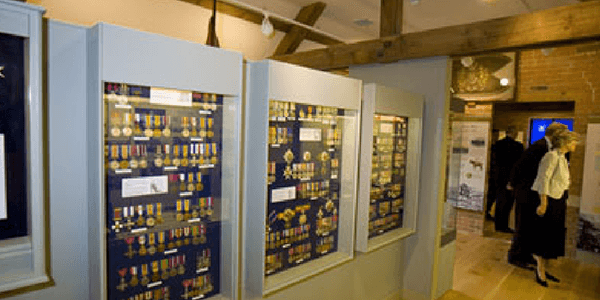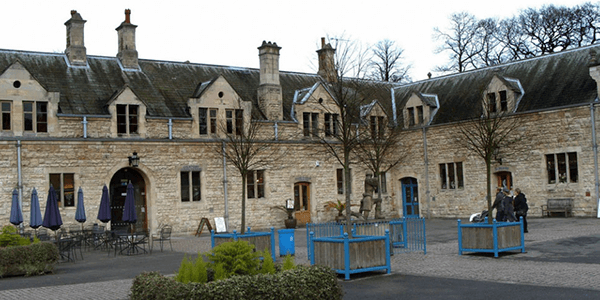 Find Us at Thoresby Courtyard
Thoresby Courtyard welcomes 80,000 visitors a year. The Royal Lancers and Nottinghamshire Yeomanry Museum is accommodated in a refurbished space spanning the front of the Courtyard, itself converted from the old stables, coach houses and riding school originally belonging to Thoresby Hall.
Shops in the Courtyard include jewellery, hot glass blowing, craft materials, homewares, children's gifts, exquisite fashions, artworks, old fashioned sweets, and plants. The licensed Bay Tree Cafe serves lunches and cream teas.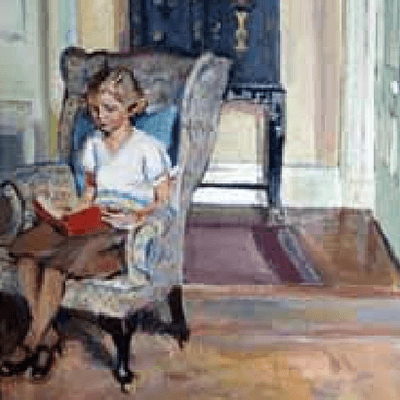 Thoresby Gallery
The Gallery has an eclectic calendar of exhibitions by local artists. Thoresby Courtyard is also home to the Permanant Collection of drawings and paintings by Marie-Louise Roosevelt Pierrepont, on show in the Loose Box Gallery.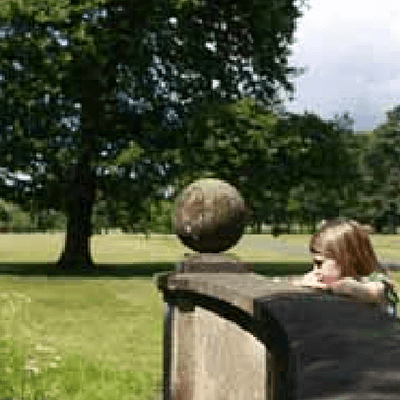 Thoresby Park
Thoresby Park has been owned by the Pierrepont family since 1600 and during that time they have built three houses. The first, a Jacobean mansion, was burnt down. The second was demolished to make way for the present building, designed by Anthony Salvin and built for the 3rd Earl Manvers in 1860.ry.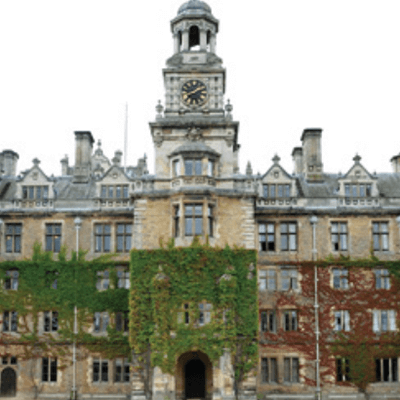 Thoresby Hall
The present Thoresby Hall, a Grade I listed mansion set in parklands by Capability Brown, was home to the Manvers family until the death of the 8th Earl in 1955. Today it is a luxury hotel, but its walls remain adorned with armour, weaponry and family portraits, and the Pierrepont coat-of-arms still dominates the Grand Hall.
Establishing our new museum at Thoresby was made possible by a partnership with the Stonebridge Trust, which provided space in the Courtyard and contributed to the capital costs, the Leader Project, which provides European funds for rural regeneration, and the Heretiage Lottery Fund. The project is also supported by Friends of the Museum.