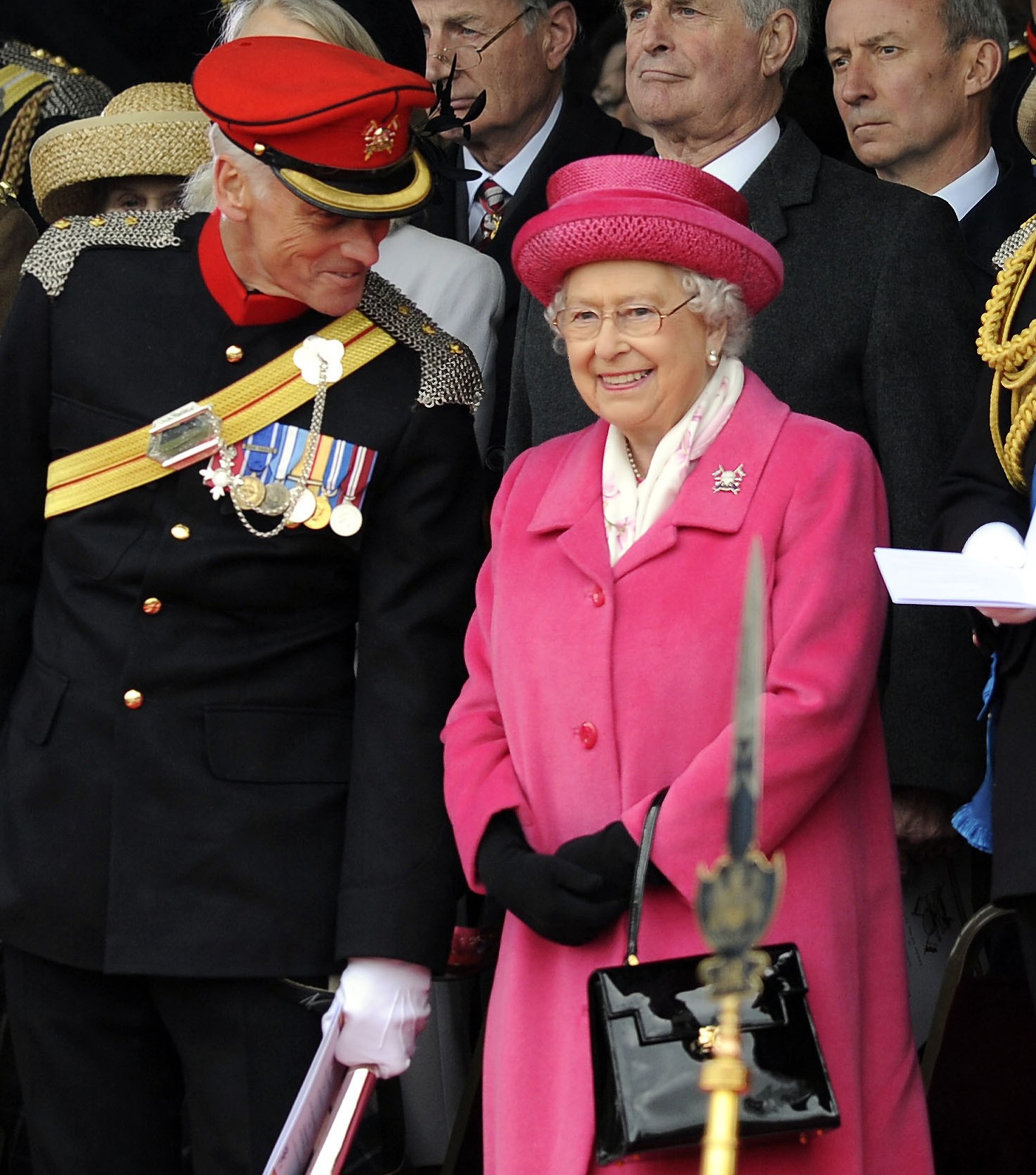 Amalgamation Parade 2nd May 2015
On 2nd May 2015 The Queen's Royal Lancers amalgamated with The 9th/12th Royal Lancers at Richmond Castle to form a new regiment: The Royal Lancers. The image above shows the Colonel-in-Chief, Her Majesty The Queen, at the Amalgamation Parade, with Brigadier Andrew Hughes (Colonel of the Regiment)  in attendance.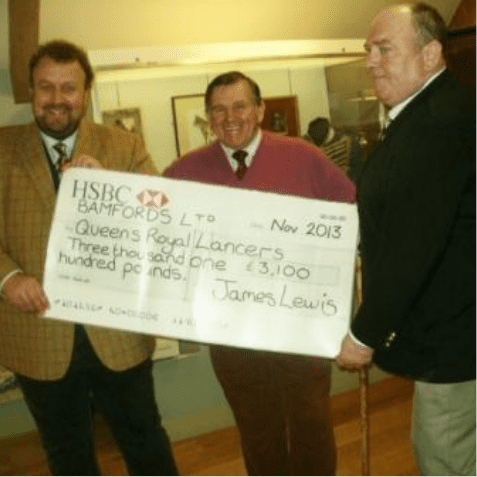 Visit of James Lewis 18 Nov 2013
Mr James Lewis, a well-known specialist from the BBC's antiques show (Put your money where your mouth is) visited The Queen's Royal Lancers & Nottingham Yeomanry Museum to present a cheque for £3,100 to The Queen's Royal Lancers Regimental Association charity.
Mr Lewis was contacted in May by QRL veteran Mr Stefan Kelsall, who informed him how much pleasure he gets from watching the shows, and requested him to consider the Regimental Benevolent Fund as one of his charities. Mr Lewis, along with his mother and father, presented the cheque, which was accepted on behalf of QRL by the Assistant Regimental Secretary, Capt Mick Holtby, and Mr Kelsall.