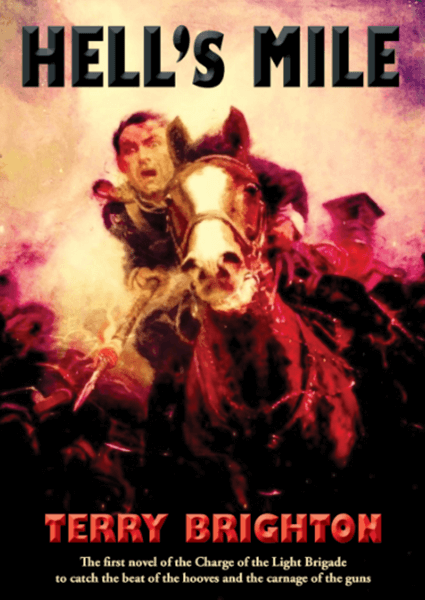 Hell's Mile
Tennyson called it the Valley of Death
The men of the Light Brigade called it Hell
It was a mile long
During the Crimean War, while British and French armies clash with the Russians, Major Jack Blake of Her Majesty's Special Intelligence Department races to uncover a conspiracy that could defeat the Allies. In Jack Blake the SID has a man who will do the army's dirtiest work. He is an assassin but has been promoted for it because he kills for Queen Victoria.
The climax of his quest comes as he rides with the Light Brigade in the most horrific charge in military history. The brigade, armed with sword and lance, rode Hell's mile under the severest fire of round shot and shell from Russian cannons to the front and on both sides. In the slaughter that followed, many men fell. Those who survived took a terrible revenge on the enemy.
Hell's Mile puts the reader in the saddle to ride into the Valley of Death with the Light Brigade.
Hardback, paperback and e-book / 320 pages
Read the full book description on your country's Amazon site.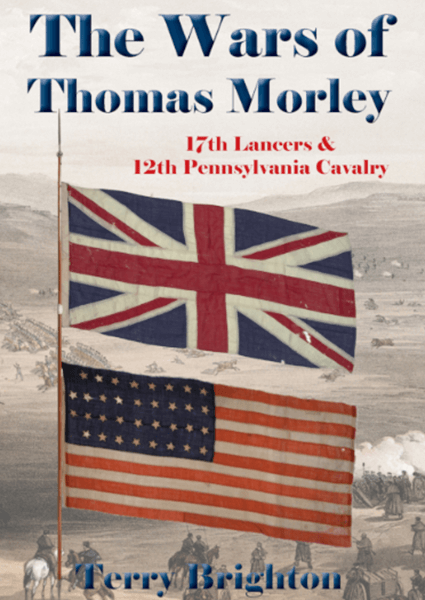 The Wars of Thomas Morley
A life of hard riding and hot fighting for Great Britain and the United States
Not satisfied with doing his duty in defence of Great Britain, he fought in the cause of freedom in the great Civil War of America – Nottingham Daily Express 1906.
Thomas Morley rode with the 17th Lancers in the Charge of the Light Brigade at Balaklava, hurtling straight at the muzzles of Russian cannons: "The flame, the smoke, the roar were in our faces – it was like riding into the mouth of a volcano." Later he fought for the Union in the American Civil War, riding with the 12th Pennsylvania Cavalry: "The worst running fight I was ever in was when two squadrons charged us and we had a fight with revolvers for four miles – I lost twentyone out of thirty men."
In this hard-hitting biography, Terry Brighton give Thomas Morley back his saddle, his lance and his voice
Paperback and e-book / 180 pages
Read the full book description on your country's Amazon site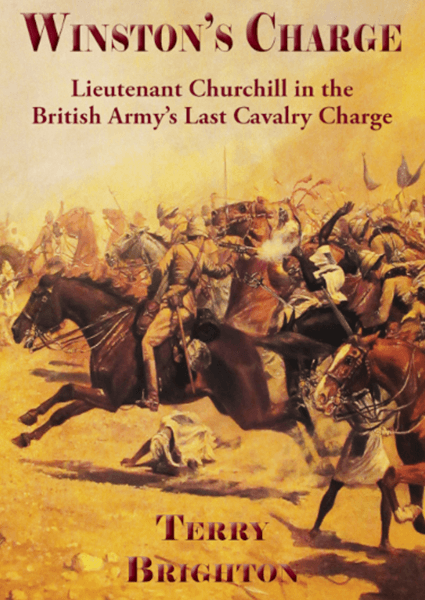 Winston's Charge
A blow by blow account of Winston's bloodiest battle
On September 2, 1898, on the plain outside the Sudanese city of Omdurman, Colonel Martin of the 21st Lancers gave the order, "Charge!" Lieutenant Winston Churchill, aged twenty-three, rode with the 21st. Afterwards, over 100 men of the 440-strong regiment were dead or badly wounded, slashed or pierced by sword and spear, but they had driven away 2800 enemy warriors.
Blood, blood, blood everywhere – Lieutenant Robert Smyth.
In Winston's Charge the officers and men of the 21st tell their own story, alongside Churchill's. In their graphic accounts, we come close to experiencing the mad dash of the charge, the clash with the enemy, and the bloody carnage that followed.
Paperback and e-book / 170 pages
Read the full book description on your country's Amazon site