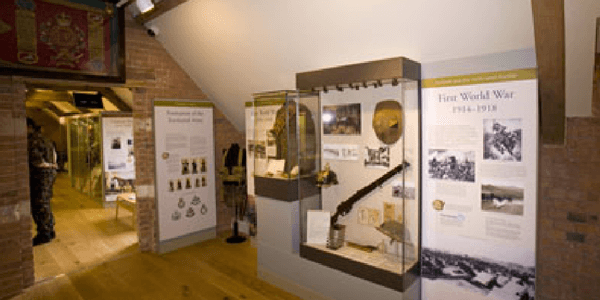 The Royal Lancers & Nottinghamshire Yeomanry Museum offers an education programme to schools and community groups such as the U3A, Rotary Clubs and historical interest groups of all kinds.
Our offer includes:
Guided tours and talks tailored to your specific interest
Themed activities on various historical periods (e.g. First and Second World War)
Our popular loan boxes which come complete with lesson plans
Since the museum opened in 2011 we have welcomed over 50,000 school children and group members on organised visits. If you are interested in bringing your school group or interest group to the museum, please get in touch to discuss which aspect of our education programme might best meet your specific needs..
More than a museum
In our activity and learning zones, both children and adults can step into our history and explore further for themselves. What might YOU discover?
We can tailor school visits to the National Curriculum – contact us with your exact requirements.
We also have facilities for group or individual research.